How do we touch the heart of our guests?

Relax, meet, discover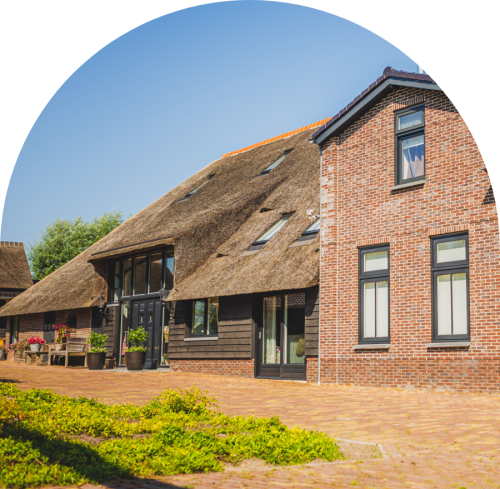 You find a place to relax
Away from the hustle and bustle of the city, deadlines at work and your daily worries, De Ruigenhof is an oasis of tranquillity. The atmosphere of fresh green meadows, chirping waterbirds, and swaying moorland stimulates your senses and provides peace of mind. Take a deep breath, let go of stress, and unwind!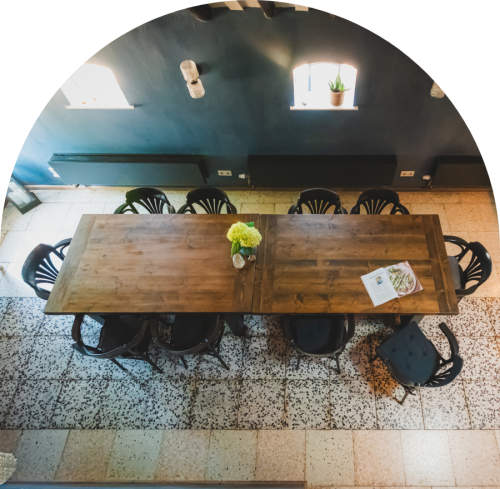 You find a moment
for quality time
Spending quality time with your partner, (grand)children, family, or friends – how often do you really get around to it? De Ruigenhof offers you a place where you can truly spend some time together. Delicious meals, drinks, and lots of catching up – we believe that there's always something to celebrate! Give yourself and your loved ones the memories of a lifetime.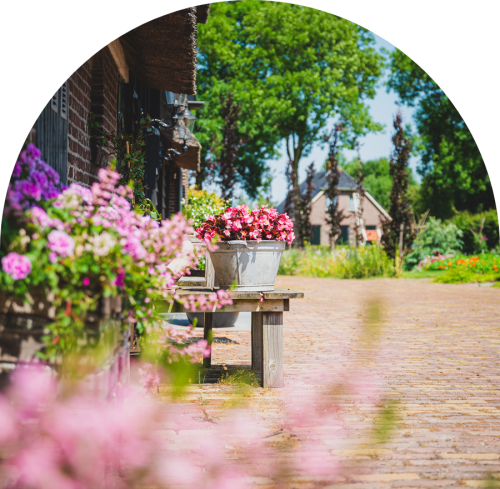 You find wonderful
nature to explore
Weerribben-Wieden National Park can be accessed directly opposite De Ruigenhof. You can cycle, walk, or sail straight through this wonderful landscape of lakes, ditches, woods, and reeds! We also recommend exploring the enchanting water villages of Giethoorn, Dwarsgracht, and Belt-Schutsloot, the culinary delights of such Zuiderzee towns as Vollenhove and Blokzijl, and the historic Hanseatic cities of Zwolle, Kampen, and Hasselt.
How do we touch the
hearts of our guests?
Through our unique & personal approach
A stay at De Ruigenhof may be on a self-catering basis, but we still do everything we can to ensure our guests have an unforgettable time. An email with news and tips prior to your stay, a tour upon arrival, a welcome card with local delicacies, and our reachable hosts when you have questions or need help. We just want you to love your stay, with memories to last.
Through an authentic atmosphere
Our tour of Europe left us with a fierce love for boutique-style accommodation. That's why De Ruigenhof is immersed with charm, elegance, and intimacy. From a jukebox from France to a wine box from Latvia, and from a piggy bank from Denmark to a lectern from Germany. In search of authentic elements to add to the atmosphere, no antique and flea market was too far away for us.
Through a luxury standard
Until recently, De Ruigenhof was a bed and breakfast. All the while, we were rated with the highest possible Five Tulips rating for comfort and service. And you still experience that standard! Thanks to our box-spring beds, rain showers, whirlpool baths, air conditioning, and LED TVs, our guests sleep, live, and bathe in luxury in every respect.