De Ruigenhof

Right in the heart
of Weerribben-Wieden
National Park!

The smell of freshly cut grass, the sound of waving reeds, and the sight of herons flying overhead: connect with the beautiful nature of Weerribben-Wieden National Park from dusk to dawn at De Ruigenhof. Featuring the authentic, yet high-end surroundings of a completely renovated 1928 farmhouse, De Ruigenhof offers an experience that will truly touch your heart. Ready to unwind in the idyllic countryside of Overijssel? We'd love to welcome you!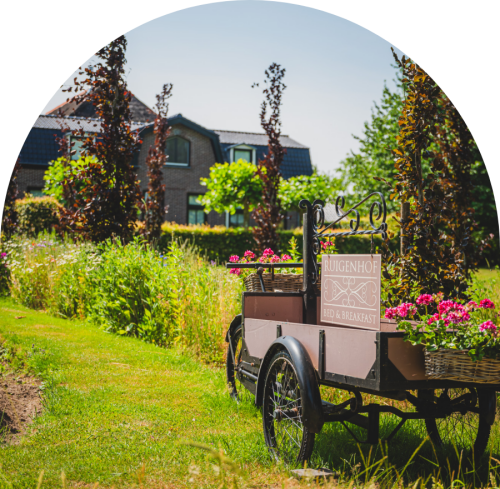 Unwind and relax in the countryside of Overijssel
Your dedicated hosts make the difference
Hello! We are Hans and Brenda Bogaard. As your dedicated hosts, we are living out our dreams at De Ruigenhof. Our vision got its start decades ago when we spent every holiday at characteristic residences all over Europe. All those B&Bs, country houses, and residences inspired us to establish and run our own authentic location. Our search led us to Sint-Jansklooster in 2008. We instantly fell in love with the potential of this once-dilapidated farmhouse and grounds. It took us over six years to renovate everything. As you walk in, the time, attention, and love we put in is evident to the last detail.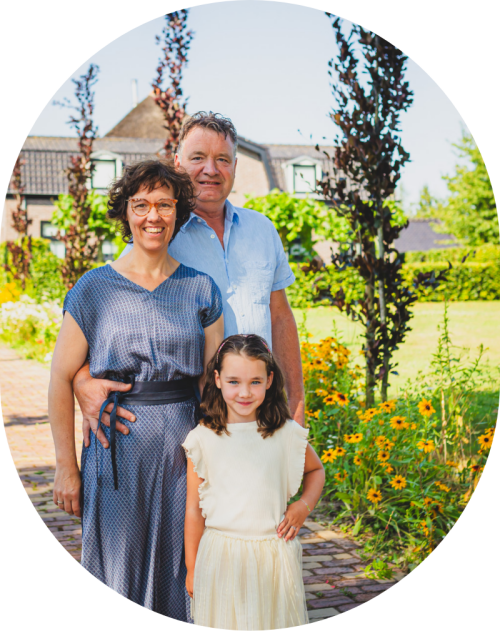 Families, groups of friends and couples
De Ruigenhof is the perfect accommodation for groups of up to 10 people. Extended families, couples with children, and groups of friends (30+) are welcome to stay with us on a self-catering basis. We happily invite you to immerse yourself in the peace, space, and tranquillity of De Ruidenhof for a midweek stay, a weekend, or an entire week. If a group hasn't reserved De Ruigenhof, we warmly welcome couples to stay in our luxurious and comfortable farmhouse. We offer rooms with both a private kitchen and bathroom, so you'll have everything you need!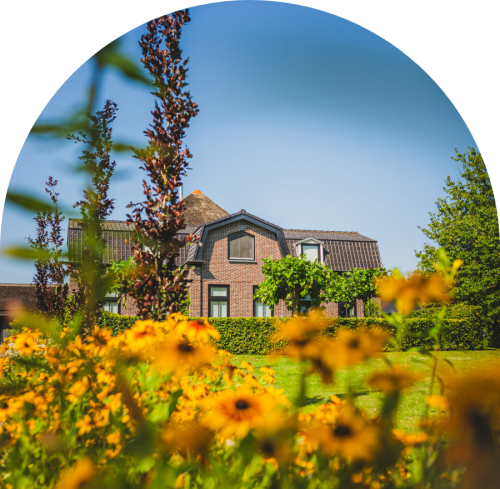 What touches the hearts of our guests?

The combination of
group spaces and
exclusive rooms

As group accommodation, De Ruigenhof offers both private and group spaces. The communal kitchen and living room offer plenty of opportunities for socialising with the rest of the group. The five exclusive bedrooms, each with is private, luxury bathroom provide space for private time, too. A garden with several terraces and a playing field for the children also offer the ideal balance between social and private moments during your stay.